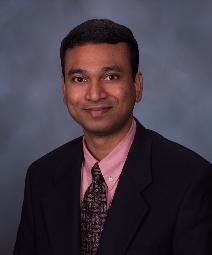 2016 Feigenbaum Lecturer
Theodore P. Abraham, MD, FASE
Johns Hopkins University, Baltimore, MD
Named in honor of the founder and first president of ASE, Harvey Feigenbaum, MD, FASE, this lectureship is awarded to a young investigator in recognition of his/her significant contributions to research in the field and his/her potential to continue at a high level of achievement.  The Feigenbaum Lecture is presented during ASE's Annual Scientific Sessions in June.

Nominated individuals should fit these qualifications:
Has provided a significant contribution to research in the field of Echocardiography, with great potential to continue at a high level of achievement
A young investigator (under the age of 51 at time of nomination)
Candidate should be an innovator who has changed the field, has the capacity to present a research topic appropriate to headline a plenary symposium at the Society's annual meeting
The Nominations Committee will rank nominations based on the following criteria:
Research – First author status; topic suitable for ASE's audience; number of publications
Presentations – Topics; number of speeches; audience size and type; speaking ability
Age – Under the age of 51 (birth date must be verified on CV)
Strength of peer recommendation letters.
Active ASE member.
Must be a Fellow of the American Society of Echocardiography (FASE) at the time of nomination.
Applications:
All nominations must include copies of the nominees' CVs, including birth date.
Please keep your nominations as confidential as possible.  Please do not copy (cc) your nomination to other individuals.
All nominations should be addressed to the Nominations Committee and sent via email to madilday@asecho.org or by mail to Nominating Committee, ASE, 2100 Gateway Centre Blvd., Suite 310, Morrisville, NC  27560
DEADLINE FOR RECEIPT OF NOMINATIONS for the 2017 Feigenbaum Lecturer
Nominations accepted September – October 28, 2016.
Former Feigenbaum Lecturers and their lecture topics:
2000 – Thomas Porter, MD – "Therapeutic Applications of Microbubbles: A New Echocardiography Frontier"
2001 – Sherif Nagueh, MD – "Insights into the Evolution of Left Ventricular Diastolic Function"
2002 – Flordeliza Villanueva, MD – "Beyond Perfusion Imaging: New Horizons in Contrast Echo"
2003 – Thomas Marwick, MBBS, PHD – "Should We Examine the Heart or the Myocardium: Recent Advances in Tissue Characterization"
2004 – Mario Garcia, MD – "Echocardiography is the Keystone to the Evaluation of Cardiac Function"
2005 – Kevin Wei, MD – "Microbubbles and the Microcirculation"
2006 – Jonathan Lindner, MD – "Thinking Big, Looking Small: Diagnostic Opportunities by Echo Imaging of the Molecular Basis of Disease"
2007 – Marielle Scherrer-Crosbie, MD, PhD – "Echocardiography in Translational Research: Of Mice and Men"
2008 – Teresa S.M. Tsang, MD – "Echocardiography in Cardiovascular Public Health: Redefining Prevention"
2009 – Jack Rychik, MD – "Born with Half a Heart: An Echocardiographic Journey of Single Ventricle Type of Congenital Heart Disease from the Fetus to the Adult"
2010 – Victor Mor-Avi, PhD, FASE – "Three-Dimensional Echocardiography: The Benefits of the Additional Dimension"
2011 – Judy Hung, MD, FASE – "A Tale of Two Leaflets: Innovation in Echocardiography"
2012 – Philippe Pibarot, DVM, PhD, FASE – "Doppler Echocardiography is the Cornerstone of the Management of Aortic Stenosis"
2013- Partho P. Sengupta, MBBS, MD, DM, FASE – "Intelligent Platforms for Disease Assessment: Novel Approaches in Functional Echocardiography
2014 – Luc Mertens, MD PhD, FASE – "We are our History: Cardiac Adaptations to Childhood Disease and Implications for Adult Life."
2015 – Madhav Swaminathan, MD, FASE – "Echo Research in the Perioperative Space:  As Easy as A, B, C…"
2016 – Theodore Abraham, MD, FASE – "Echo Muscles into the Mechanics Era  – Strain Transforms Morphologists into Physiologists"