Directly Access and Experience User Mode  
This Public Demo offers access to User Mode, and it includes just a few selected cases.  Its purpose is to allow you to experience how ASE Echo Test and Teach works in User Mode by running selected cases and reviewing your results.  Click here to download instructions on how to access the Public Demo.
Schedule an Online Demo of the Full-Feature Version
To understand how the full-feature version of ASE Test and Teach can benefit your program, including User Mode, Administrator Mode and Case Creator Mode, an online demo can be scheduled by contacting Ke Labs:
Ke Labs, Inc.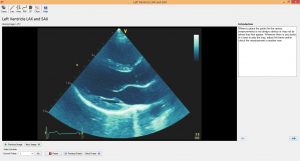 317-824-1225 ext. 14
sales@kelabs.com
www.kelabs.com