Welcome to ASEMarketPlace!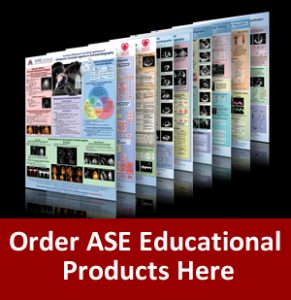 Shop ASE educational products including posters, books and DVD's. Browse our products using the navigation to the left. ASE Members, please log in to your member portal for member pricing.  Not an ASE Member? – Please visit our Amazon.com Store.
NOW ON SALE!
Order two new posters based on the updated "Recommendations for Cardiac Chamber Quantification by Echocardiogrpahy in Adults" document. There is a Right Heart and Left Heart poster for sale. Purchase yours today for a special price – Only $10.00 each for members and $15.00 each for non-members.
Thank you for your interest in ASE products! Please tell us how they have helped you, your practice or someone in your practice by filling out this form.
Questions?  Please contact Alyssa Lawrentz at alawrentz@asecho.org.