Saturday  May 7, 2016  7:00 am – 4:00 pm
Loews Atlanta Hotel
Atlanta, Georgia
Attention:  This program is now SOLD OUT.  ASE will be recording the proceedings and they will be for sale at a later date. If you are interested in receiving information on purchasing the recording, please contact Christina LaFuria at clafuria@asecho.org. 
Symposium structure: This symposium will feature multidisciplinary experts in interventional echocardiography, interventional cardiology, cardiac anesthesiology, and cardiac surgery – all engaged in the heart valve team approach to structural heart disease. The program will be composed of various educational formats including pertinent didactic lectures, interactive illustrations of procedural image guidance during cutting-edge catheter-based structural heart interventions, bio-skills demonstrations that correlate clinical presentations, echocardiographic imaging and actual pathology as well as simulations of actual heart valve team conferences where structural heart cases are being discussed.
Learning Objectives:
Illustrate the utility of real-time two- and three-dimensional transesophageal echocardiography (2D and 3D TEE) in interventional echocardiography
Demonstrate procedure–specific imaging needs in the structural heart disease domain
Discuss procedure-specific challenges and how to overcome them with procedural TEE and procedural intracardiac echo (ICE).
Review appropriate procedure-specific terminology that facilitates communication between the interventional echocardiographer and the interventionalist/surgeon.
Recognize potential complications of percutaneous interventions for structural heart disease using echocardiography to provide safe and more efficacious care
Define the role of the interventional echocardiographer as a key member of the multi-disciplinary heart valve team
Earn up to 7 AMA PRA Category 1 Credits™ and 7 ABIM MOC points.
Held in cooperation with the Society of Cardiovascular Anesthesiologists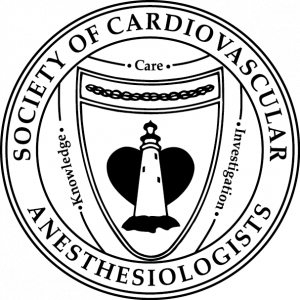 Endorsed by

Interested in SCA Echo Week?             
May 1-6, 2016
Loews Atlanta Hotel – Atlanta, GA
The SCA 19th Annual Comprehensive Review and Update of Perioperative Echo is a 5-day course covering both a fundamental review of perioperative echocardiography and the application of novel imaging techniques to improve patient care and surgical decision making.
Attendees will have the opportunity to:
Review, update, and expand their knowledge of perioperative echocardiography
Learn from expert speakers who are passionate about ultrasound education
Participate in the "hands-on" porcine heart dissection
Apply current practice guidelines to imaging and surgical dilemmas
Earn up to 45.5 AMA PRA Category 1 Credits™
Early bird registration rates are available now through April 1. Visit www.scahq.org for complete details.