The definition of the word "alliance" is a pact, coalition or friendship between two or more parties, made in order to advance common goals and to secure common interests.  The ASE International Alliance Partners program was developed to create a pathway for collaborations and shared resources among participating membership-based echocardiography/cardiology societies.  This program is open to established and recognized specialty or sub-specialty organizations based outside the United States that endorse the practice of cardiovascular ultrasound. Sections, working groups, or councils of societies that focus on the use of cardiovascular ultrasound outside the US may also be recognized as participants.Eligible societies include but are not limited to the disciplines of cardiology, anesthesiology, critical care, surgery, and emergency medicine.The goal is to share knowledge, expand thought leadership, and enhance standards and practices based on the best thinking worldwide for improved patient care.
About the ASE International Alliance Partners program
ASE is pleased to introduce our international alliance partners (listed alphabetically):
---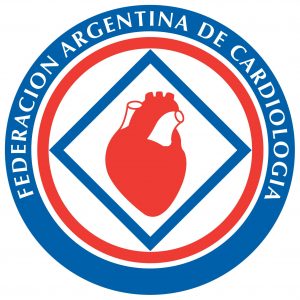 Argentinian Federation of Cardiology (FAC) – Federación Argentina de Cardiología
History:  The Argentine Federation of Cardiology is a "society of societies." Its federal constitution allows the Societies which integrate it to maintain their autonomy and independence, with great respect for the level and rank of each other.
In the course of 50 years of existence, the Federation has carried out a hard work fighting for the development and promotion of cardiology throughout the country. Today, FAC is composed of 35 regional Societies covering the whole national territory. The FAC Foundation is devoted to the prevention of cardiovascular diseases and sanitary education of the community and publishes the Journal of the Argentine Federation of Cardiology, distributed to more than 4,000 active members.
Website:  www.fac.org.ar
Journal:  Journal of the Argentine Federation of Cardiology
Annual Meetings: TBD
President: Narcisa Celina Gutiérrez, MD
Congratulations to Ricardo Ronderos, MD, PhD, FASE, recipient of ASE's 2016 International Leadership Award.
---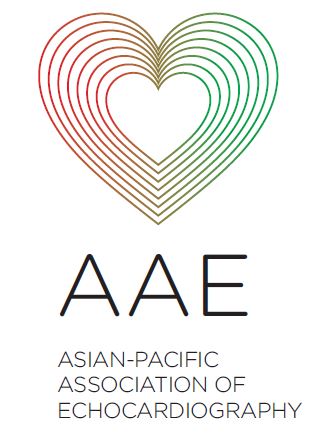 Asian-Pacific Association of Echocardiography
History:  This newly organized society held its inaugural meeting in December 2013.
President:  Dr. Jae K. Oh
Website:  www.aaecho.org
---

British Society of Echocardiography (BSE)
History:  The British Society of Echocardiography (BSE) has been a membership organization for 25 years and is registered in the UK as a Charity and as a Company Limited by Guarantee. They have almost 3,500 current members across 36 countries.
Annual Meeting:  BSE holds an Annual Clinical and Scientific Meeting and Exhibition each year plus smaller meetings and educational courses throughout the year, including core and advanced training events.
Website:  www.bsecho.org
Membership:  Membership is open to anyone with an interest in Echocardiography and the current membership fee is £70 per year for all members regardless of status. Members receive a print copy of the membership journal ECHO, plus have access to free educational resources and guidelines via the website.
Journal:  In 2014, BSE launched the open access journal Echo Research and Practice, which is 100% dedicated to echocardiography. The Editor in Chief is Professor Petros Nihoyannopoulos and the Editorial Board includes members from 25 countries around the world.
President:  Rick Steeds, MA, MD, FRCP, FESC
---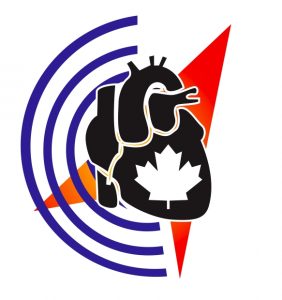 Canadian Society of Echocardiography (CSE)
History:  The Canadian Society of Echocardiography holds a variety of professional development conferences and events throughout the year.
Website:  www.csecho.ca
Annual Meeting:  Visit www.csecho.ca/csemeeting
President:  Lawrence Rudski, MD, FASE
---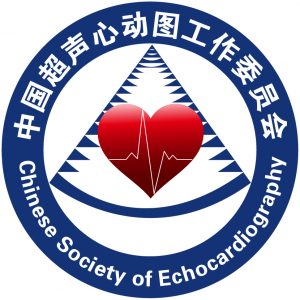 Chinese Society of Echocardiography
History:  The Chinese Society of Echocardiography is a young organization of Chinese physicians and scientists specialized in echocardiography which was founded in December 2011. Currently, CSE consists of 1000 members in more than 100 tertiary hospitals in China.
Journal:  The official journal of the CSE is under preparation
Annual Meeting:  TBD.
President:  Yun Zhang, MD, PhD, FACC, FASE, FESC
---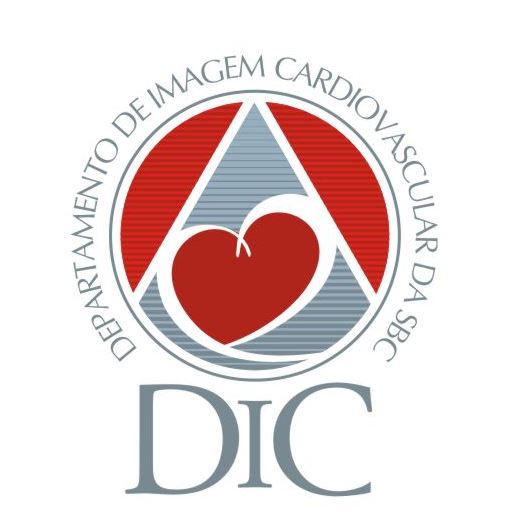 Department of Cardiovascular Imaging of the Brazilian Society of Cardiology (DIC-SBC)
History: As a result of the increasing participation of echocardiographers at the Brazilian Congress of Cardiology , where much of the scientific papers presented were on echocardiography, the Department of Echocardiography (Depeco) was created in 1987.  At the same time, the Brazilian echocardiography journal was created.
Following a worldwide trend, the Depeco opened its doors to receive the cardio- vascular, magnetic resonance and nuclear medicine imaging physicians in May 2008. By then it was renamed DIC- SBC (Department of Cardiovascular Image of the Brazilian Society of Cardiology). The department has 2500 members and a national congress each year in Brazil's major cities.
Website:  www.dicsbc.org
Journal:  ABC Imagem Cardiovascular http://departamentos.cardiol.br/dic/publicacoes/revistadic/
President:  Samira Saady Morhy, MD, PhD, FASE
---
European Association of Cardiovascular Imaging (EACVI)
History:  The European Association of Cardiovascular Imaging (formerly EAE) is a registered branch of the ESC. Its aim is to promote excellence in clinical diagnosis, research, technical development, and education in cardiovascular ultrasound imaging modalities in Europe.  The EACVI represents echocardiography, cardiovascul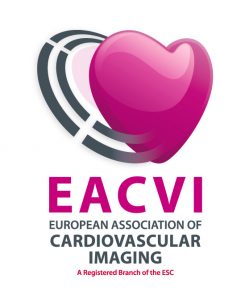 ar magnetic resonance and nuclear cardiology and cardiac computed tomography modalities into a single entity.
Website:  www.escardio.org/EACVI
Annual Meeting:  EuroEcho-Imaging 2016.  7-10 December 2016, Leipzig, Germany.  Save the date for the 20th edition of the EACVI annual congress.
Journal:  The European Heart Journal – Cardiovascular Imaging  www.ehjcimaging.oxfordjournals.org/
President:  Dr. Gilbert Habib
---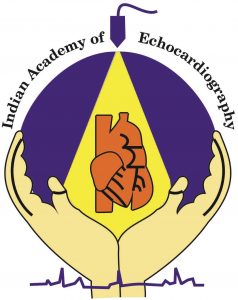 Indian Academy of Echocardiography (IAE)
History:  The Indian Academy of Echocardiography (IAE) is the largest sub specialty organization in cardiology in India and has strived to teach and popularize echo and to improve overall excellence of echo expertise within the subcontinent.  IAE was formed in December 1994 with Dr. Savitri Shrivastava as founder President and Dr. S. K. Parashar as founding Secretary.  It is headquartered in New Delhi.
IAE is a life membership organization and has grown to 2100 life members.  It has nine state and city chapters and the chapters are growing at a rate of 2-3 per year.
Website:  www.iaecho.org
Contact:  iaechohq@gmail.com
Journal:  Journal of the Indian Academy of Echocardiography (JIAE), three issues per year
Annual Meeting:  TBD
President:  V. Amuthan, MD, DM
---
Indonesia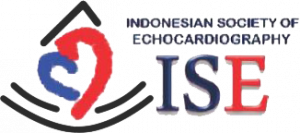 n Society of Echocardiography
History:  Indonesian Society of Echocardiography (ISE) is one of the working groups founded under The Indonesian Heart Association (IHA) in 2008. The first president of ISE was Dr. Ahmad Lefi (2008-2010), followed by Dr. Amiliana Soesanto (2010-2014) and Dr. Erwan Martanto (2014-now). This working group is aimed for gathering Indonesian medical practitioners who work or share interest in the echocardiography field. ISE opened its membership not only for cardiologists but also for other specialists, general practitioners, technicians and nurses. In order to expand its program, ISE collaborates with other echocardiography societies around the world, cardiothoracic surgery departments, and other Indonesian Heart Association working groups.
Website:  www.indonesianecho.org
Annual Meeting:  TBD.
President:  Dr. Erwan Martanto
Contact:  ina_echo@yahoo.com
---
InterAmerican Association of Echocardiography (ECOSIAC)
History:  ECOSIAC was founded in Buenos Aires in 2004. Around 3500 cardiologists/echocardiographers   from 23 American countries are active members of the Society.  Each Country of the continent has a representative named by the individual national societies of cardiology.  The first

World Summit on Echocardiography, a bi-annual collaboration of echocardiography societies worldwide, was held in Buenos Aires, Argentina in 2011, hosted by ECOSIAC.
Website:  www.ecosiac.org
Annual Meeting:  Each year the ECOSIAC annual meeting is held in conjunction with a national member society, with 1,000+ average attendees.  Recent and future meetings include Santiago, Chile (2010); Brasilia, Brasil (2011); Asuncion, Paraguay (2012); Isla Margarita, Venezuela (2013); Quito, Ecuador (2014); Buenos Aires, Argentina (2015); and Santiago, Chile (2016).
Book:  ECOCARDIOGRAFÍA E IMAGEN CARDIOVASCULAR EN LA PRÁCTICA CLÍNICA was published in 2014 under the leadership of four ECOSIAC past and future presidents:  Drs. Pedro Gutierrez-Fajardo, Jorge Lowenstein, Gustavo Restrepo, and Marcelo Viera. The Spanish-language book with 1,380 pages and 62 chapters was written with more than 100 collaborators from around the world.
President:  Marcelo Luiz Campos Vieira, MD, PhD (Brazil)
---

Iran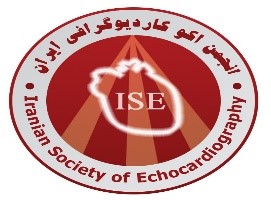 ian Society of Echocardiography (ISE)
History: The ISE was founded in 2006 by Professors F. Noohi, M. Maleki, Z. Ojaghi, M. Esmaeilzadeh, and A. Sadeghpour under the leadership of Professor Ahmad Omran with the objective of updating and standardizing echocardiography fellowship training and patient care in the field of ultrasound cardiovascular imaging.
At present, the ISE has more than one hundred expert members rendering their services in advanced echocardiography throughout the country. The ISE has held 8 annual meetings thus far, with over 12 professional seminars and echocardiography workshops.
Website: http://isecho.org
President : Niloufar Samiei, MD.
Journal: Archives of cardiovascular imaging, the official journal of the ISE is dedicated to clinical and basic research in such various fields of cardiac imaging as echocardiography, cardiac CT, cardiac MRI, and nuclear cardiology. The journal has been indexed in the Index Copernicus, Embase, DOAJ, RICEST, Google Scholar, IranMedex, Magiran, Open J-Gate, DRJI, and Ulrichsweb
Editor-in-Chief: Anita Sadeghpour, MD, FASE.
Website: http://www.cardiovascimaging.com
---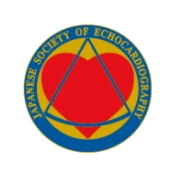 Japanese Society of Echocardiography (JSE)
History:  The Japanese Society of Echocardiography (JSE) is a professional organization of physicians, cardiac sonographers and scientists focused on echocardiography or the use of ultrasound for evaluation of cardiovascular systems. JSE has grown to the organization comprising about 5300 members since it was founded by Dr. Junichi Yoshikawa in 1989.
Website (English):  www.jse.gr.jp/en/index
Journal:  Journal of Echocardiography; Editor-in-Chief – Kazuaki Tanabe, MD
Annual Meeting:  28th Annual Scientific Meeting of the Japanese Society of Echocardiography
April 21-23, 2017 – Nagoya Congress Center, Nagoya, Japan
Nobuyuki Ohte, MD
President:  Satoshi Nakatani, MD, PhD
---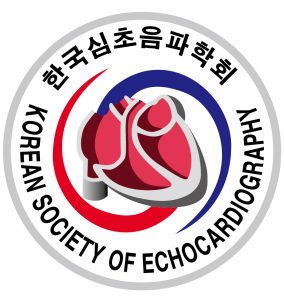 Korean Society of Echocardiography 
History:  The Korean Society of Echocardiography (KSE) is an academic society with a 22-year-old history.  Since the first introduction of echocardiographic equipment in 1968 to the Republic of Korea, creation of the KSE had been increasingly recognized. After a successful host of 4th APCDE (Asian-Pacific Conference on Doppler and Echocardiography) in Korea in 1991, the enthusiasm to establish the KSE was further grown and the foundation of KSE was finally achieved and announced in 15th, February, 1993. Since 1993, the KSE has provided opportunities to cardiologists as well as internists and physicians to improve knowledge in the field of cardiovascular images and more importantly patient care. The KSE was officially entered into the Korean Medical Association as an associate member in 1996 and now an effort to become a regular member is being increasingly made.
Elected as the first president, vice president, and secretary were Prof. Sam-Su Kim, Prof. Ok-Kyu Park, and Prof. Jong-Hwa Bae, respectively. The first chief director, Prof. NamSik Chung, was elected in 2001. At present, the structure of the KSE consists of the executives (president, vice president, chairman, managing Editor, and auditors), the board of directors and thirteen committees, and 2258 members.
Website:  www.ksecho.org
Journal:  Journal of Cardiovascular Ultrasound (http://www.kse-jcu.org/), the official journal of the KSE, was indexed in Pubmed, Pubmed Central, SCOPUS, and CrossRef. It covers a wide range of original research related to echocardiography, case reports as well as reviews.
Chairman: Dr. Seung Woo Park
---
Mexican Society of Echocardiography and Cardiovascular Imaging (SOMEICV)

History:  SOME was created April 30, 2005, and was born by the enthusiasm from a group of well recognized echocardiographers with the common goal of bringing together echocardiologists and those interested in imaging. Since its foundation, SOME's goals have been promoting training, improvement, and development of their partners and spread academic activities of teaching and learning to a more professional level. In 2012, the Chapter of Pediatrics Echocardiography was created, allowing physicians devoted to congenital disease and heart disease acquired in children to have a forum of participation.
Responding  to changes in diagnosis of cardiovascular disease that involve emerging techniques, such as angiotomography, magnetic resonance, and nuclear medicine, the Cardiovascular Image chapter was created on 2015, after that the official name was changed to "Sociedad Mexicana de Imagen Cardiovascular" (Mexican Society of the Cardiovascular Imaging), allowing integration of both physicians and technicians.
Contact:  somexicanaeco@yahoo.com.mx
Website:  www.someco.org
President:  Dr. Jorge Abel Vázquez-Acosta
Vice President:  Dr. Francisco Javier Roldan-Gómez.
---
Philippine Society of Echocardiography (PSE)
History:The Philippine Society of Echocardiography was founded in 1990 by like-minded individuals with a passion in echocardiography in order to provide harmony, camaraderie, fellowship and learning among mentors, students and technicians of echocardiography.
With the inspiration of Dr Homobono B. Calleja,  the founding father of PSE, the society has grown in the number of members (589 cardiologists and 1931 echo sonographers) serving the archipelago, has institutionalized the training program of echocardiography, and has continued  regular education for members.  The Society has come up with the Philippine Competency Guidelines for Echocardiography in order to set standards for competency among echocardiographers and sonographers, and standards for training programs and echocardi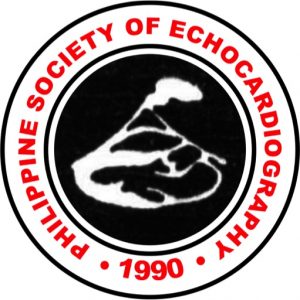 ography laboratories. The strength of PSE is its close coordination with the Philippine Heart Association through its council on Echocardiography. The Society takes pride in celebrating the 25th year of the society in 2015.
Website:  www.philechosoc.org
Annual Meeting:  The PSE Annual Convention is held in September.
President:  Dr Edwin S. Tucay
Secretariat:  112 Kalayaan Avenue, Diliman, Brgy Central, 1100, Quezon City, Philippines
Telefax No. (632)4269174  emai address: secretariat@philechosoc.org
---
Thai Society of Echocardiography (TSE)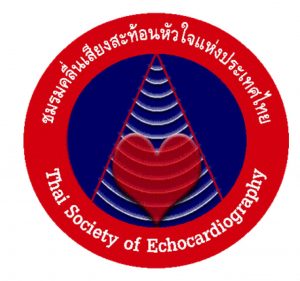 History:  The Thai Society of Echocardiography (TSE) was founded in 1998. The society is registered as a branch of the Thai Heart Association of Thailand (HAT). The aim is to promote education and research in echocardiography for physicians, fellows in training, and sonographers in Thailand.
Website:  www.thaiheart.org/TSE
President:  Decho Jakrapanichakul, MD
Annual Meeting:  TBD
Journal:  Thai Heart Journal
---
Vietnamese Society of Echocardiography (VNSE)
History:    The Vietnamese Society of Echocardiography was founded in 2002. It is a branch of the Vietnam Heart Association. Its aim is to enhance the capability in diagnosis, research, education and training in echocardiography in Vietnam. During 14 years of performance, the VNSE has had 1,000 members with many remarkable activities. Fifty echocardiography training courses have been organized for about 7,000 doctors in Vietnam. VNSE organizes scientific symposiums on echocardiography during the Vietnam National Congress every two years.
President: Associate Professor Pham Nguyen Vinh
Vice President: Professor Do Doan Loi
Website:  www.vnha.org
Journal: Tap chi Tim mach hoc (The Vietnam Journal of Cardiology) – Vietnamese
Annual Meeting: TBD
Congratulations to Prof. Pham Gia Khai of Vietnam, 2016 recipient of Honorary Fellow of the American Society of Echocardiography.                                                                            
---
For information about becoming an ASE International Alliance Partner, visit www.asecho.org/alliance or contact Rhonda Price at rprice@asecho.org.