July 21 – 28, 2018
The Inaugural Echo on the Inside Passage of Alaska will take place on an Alaskan cruise this new educational opportunity differs from ASE's other courses by providing attendees with a small, intimate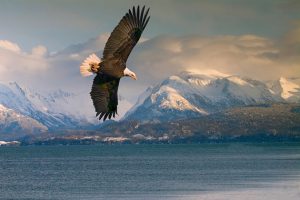 environment to learn from the experts.  Ships have been sailing from Seattle to Alaska since the gold rush. Now it's your turn to follow in the wake of history on a seven-day cruise vacation filled with glacier-carved fjords, forested islets and quaint ports along Alaska's famed Inside Passage. Cruise to Alaska from Seattle with ASE: stops in Juneau, Skagway, Ketchikan, and Victoria, British Colombia.
Participants will attend lectures and workshops while the ship is at sea.  The current schedule allows for 26 hours of CME education. The expert faculty will present traditional lectures, facilitate at least one 1-hour workshop, and lead 'Chalk Talks' where they will do a deep dive into a particular topic.
Course Chair
Steven J. Lester, MD, FASE
Mayo Clinic Arizona
Scottsdale, AZ
Invited Faculty
Roberto M. Lang, MD, FASE
Past President, ASE
University of Chicago Medical Center
Chicago, IL
Jonathan R. Lindner, MD, FASE
President-Elect, ASE
Oregon Health & Science University
Portland, Oregon
Rehka Mankad, MD
Mayo Clinic
Rochester, MN
Sunil V. Mankad, MD, FASE
Mayo Clinic
Rochester, MN
Vera H. Rigolin, MD, FASE
President, ASE
Northwestern Medicine
Chicago, IL
Registration
ASE Members receive your member discount by logging into your Member Portal and choosing Events.
Not a member?  Please consider joining now to take advantage of discounts for this course. Or click here to be directed to the public registration for Echo on the Inside Passage of Alaska.
ASE's registration forms work best with Apple Safari, Google Chrome or Mozilla Firefox browsers. Internet Explorer is NOT recommended and may cause problems.
Registration Fees:
Please note:  Registration Fees include a $100 per cabin deposit.
ASE Physician Member
Physician Nonmember
ASE Sonographer/
Allied Health Member
Sonographer/
Allied Health Nonmember
Through June 21, 2018
$700
$850
$500
$750
After June 21, 2018
$800
$950
$600
$850
Location
The Ruby Princess from July 21 – 28, 2018. This ship leaves from Seattle and visits the following locations: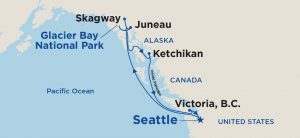 Saturday, July 21 – Depart Seattle, WA at 4:00 PM
Sunday, July 22 – At sea
Monday, July 23 – Juneau, AK
Tuesday, July 24 – Skagway, AK
Wednesday, July 25 – Glacier Bay National Park (Scenic Cruising), AK
Thursday, July 26 – Ketchikan, AK
Friday, July 27 – Victoria, BC
Saturday, July 28 – Seattle, WA at 7:00 AM
More information: https://www.princess.com/learn/cruise-destinations/alaska-cruises/roundtrip/seattle/index.jsp
Accommodations
For your convenience, ASE has reserved a block of balcony cabins on the Ruby Princess for the 7-day Inside Passage with Glacier Bay cruise.  ASE was able to secure a special promotion that includes all gratuities, $100 shipboard credit per person and the popular middle of the ship cabins.
Your registration fee includes a $100 deposit on your cabin of choice. You will received information on how to reserve your cabin in your confirmation email.
Stay up-to-date on all of ASE's live educational courses by downloading the free ASE Courses App. Find detailed information on each of ASE's events, including faculty, agendas, exhibitors, networking events and more.  Use the app to create your event schedule and receive notifications of special activities and sessions while on-site.
You can download them here.
Android: http://bit.ly/2eIWNDG